has been defined as comprising those test methods used to examine an object,
material or system without, impairing its future usefulness.
NDT is used to investigate the material  integrity of the test object, i.e.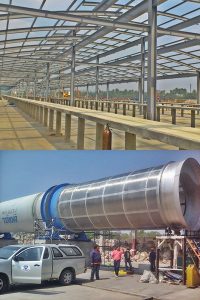 1.To ensure product integrity, and in tern, reliability.
2.To avoid failures, prevent accidents and save human life.
3.To make a profit for the user.
4.To ensure customer satisfaction and maintain the manufacturer's reputation.
5.To aid in better product design.
6.To control manufacturing processes.
7.To lower manufacturing costs.
8.To maintain uniform quality level. 
9.To ensure operational readiness.
Our high performance NDT team has been conducting NDT and inspection services with the newest testing machines and equipment in the various fields shown below :
1) Nondestructive Testing & Related Services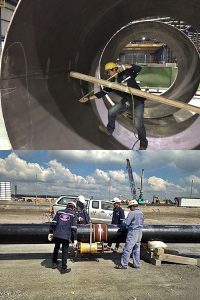 – Radiography (RT) by gamma Ray & X Ray in various techniques including (Directional, Panoramic for Spherical &Cylindrical components and Crawler machine for pipelines
– Ultrasonic Examination (UT) by Manual and Automatic Flaw Detectors & AUT Phased Array and ToFD Services
– Liquid Penetrant Examination (PT)
– Magnetic Particle Examination (MT) by Dry and Wet Method
– Visual Examination (VT), Eddy Current Examination (ET)
– ASNT and PCN/EN-473/ ISO-9712 NDT Level III Service
– Advance NDT Testing Service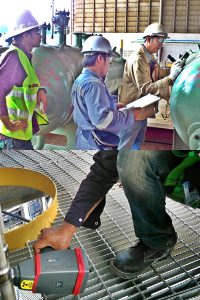 2) Inspection & Testing Services
– Ultrasonic Thickness Measurement (UTM)
– Positive Material Identification (PMI)
– Hydrostatic Testing
– Hardness Testing
– Ferrite Testing
– Mechanical and WPS , PQR , WQT Services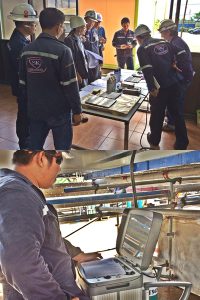 – Holiday Detector Testing for pipelines and other components
– Third Party Inspection service
– Independent Inspection and Testing Service
– Welding Inspection and Consultancy Services
– Industrial Video Borescope, Auto Visual Inspection Services
-Vibration Measurement
– Tank Floor Scanning
– Plant Inspection, Annual Turnover, shutdown works, etc.
– LPG, LNG, CNG Tank, Piping & Pipeline Testing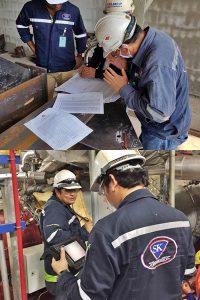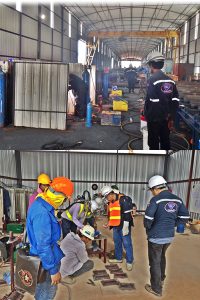 3) Manpower Training, Certification & Supply
– Educational & Practical Training of Industrial Field such as Welding, NDT, Painting, Quality Assurance & QA/ QC
System
– Manpower Supply
a) QA/QC Welding Engineer and Inspector
b) NDT Engineer, Inspector and ASNT Level I & Level II Technicians
c) QA/QC Document Controller & Operator
d) Qualified and Skilled Welder for Process Piping, Pipeline, Steel Structure, Storage Tanks in all welding processes
            e.g. GTAW, SMAW, GMAW, SAW, etc.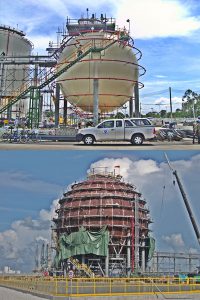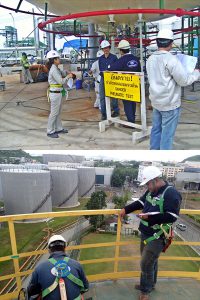 4) Inspection Work related to Government Sector (DOEB, CD, ED & Other)
– New Construction of LPG Sphere Tanks, Yearly Testing, Annual Inspection of LPG Storage Tanks, Sphere Tanks
And Bullet Tanks
– Oil Storage Tank Inspection and License Services
– Visual Oil & Gas Tank Calibration, Certification, Inspection and Testing as per Excise Dept., Customs Dept. and DOEB
– Oil & Gas Station & Trucks Inspection and License Service